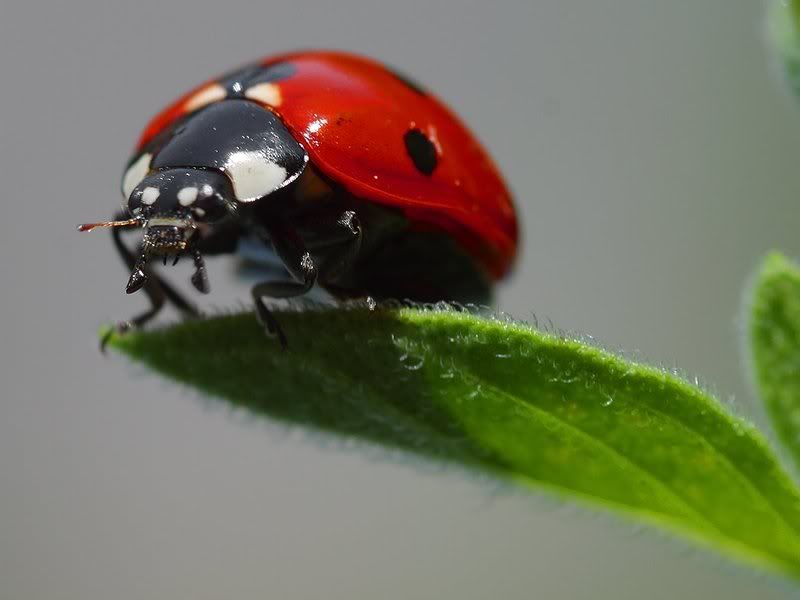 One of the keys to keeping hope when all seems hopeless is to remind yourself constantly that
God loves you
. Look for things to remind you.
I love ladybugs. I decided a long time ago that every time I see a ladybug, I would remind myself that God loves me. Then, I surrounded myself with ladybugs. There is not a room in my house that does not have at least one ladybug in it. My little grandson knows about my ladybugs and every time he finds one, he runs to me to tell me about it.
And all those ladybugs around me make it impossible for me to forget that God loves me. There is so much hope in that one thought.
I have friends who have chosen redbirds, or hummingbirds, or even sand to remind themselves that God loves them. Try it! But above all, remember that God loves you!
"For God so loved the world, that he gave his only begotten Son, that whosoever believeth in him should not perish, but have everlasting life."
John 3:16


"Herein is love, not that we loved God, but that he loved us, and sent his Son to be the propitiation for our sins."
I John 4:10


"But God, who is rich in mercy, for his great love wherewith he loved us,"
Ephesians 2:4